Parent & Carer Support
Welcome to our Parent Support Page. During this uncertain time, we are aware that parents may need support. We hope to provide some support with the information below. If you require any further support please email; home.learning@leytop.bradford.sch.uk or ring school during the week.
How can I explain the Coronavirus to my children?
Children will have lots of questions to ask about the virus, some of these questions might be a little difficult to answer.
Below is a book written and illustrated for children to explain the virus.
Playmobil have also created an animation to help explain Coronavirus to children.
https://www.youtube.com/watch?v=5DlOGKpMNs4
Another resource for explaining to children is;
Children's Guide to Coronavirus
Another book explaining why we have to stay at home is;
Am I able to get support with home learning?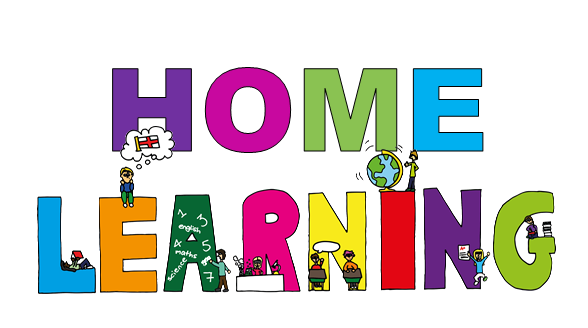 Of course. Ley Top Primary School is here to support you!
We have created a home learning page. This page offer websites who are providing home learning, home learning packs, daily challenges and much more.
Please stay connected with our social media- Facebook and Twitter to hear all the home learning updates.
We have created an email where we can support you with home learning or other support you may need. The email address is; home.learning@leytop.bradford.sch.uk
Is there any online safety support?
Many parents and carers have stated that their children are using the internet more frequently during the Coronavirus. It is important to note, that the internet can be a very dangerous place. Support and Guidance is below;
Bradford's Online Safety Advice
Every month we receive online safety newsletter please click 'here' to be directed to these important online safety newsletters.
Are there scams circulating during the virus?
Yes, there are a few scams which has been reported during the Coronavirus outbreak. These can be found in the document below.
Are there places who can help me with getting food?
Yes, there are many places who can help you receive food. Some of these are listed below. Please do not hesitate to contact them or us, if you require the support.
Ley Top Primary School
Open weekdays 8.40am-3.15pm.
01274 541554
School are providing each children a packed lunch every weekday free of charge. If you would like your children to have a packed lunch, please contact school before 10.30 to place your packed lunch. School has food parcels available, so if you require one of these please contact us.
Bradford Central Foodbank
Open Mon, Weds & Fri 11am to 1.30pm
01274 734314
http://www.bradfordcentral.foodbank.org.uk
Café West
Cafe West in Allerton are operating a cooked meal delivery service to local families and their number is 01274 488499. The hope is to be able to deliver enough meals to last families five days.
Morrisons Doorstep Deliveries
Morrisons are offering a delivery service to Vulnerable and Elderly people who can't go shopping in their store. Please see below for details.
https://my.morrisons.com/doorstep-deliveries/
Is there any well-being support?
Of course. In this uncertain time we're in, it is understandable that we may need some well-being support. Having to stay isolated, can become very lonely. If you need someone to talk to, support you please read the document below. Please remember that School are also here to support you.
Bradford Council, have published a document which provides support.
Bradford Council's Well-being for families
Visit 'here' for Bradford Council's advice for staying safe.
Being isolated can increase your stress levels, below is a document to support managing your stress.
Trying to maintain a routine during this time, will be hard. However, it is important to try and create on to support your well-being.
Other people who can help you are:
Mind- Bradford. 01274 730 815. https://www.mindinbradford.org.uk/
Samaritans- Bradford. 0330 094 5717. https://www.samaritans.org/branches/bradford/
Helping Young Children with Low Mood & Depression
Can I still receive support for domestic abuse?
Absolutely. Reports have found that there has been a rise in domestic abuse across the country.
Please click 'here' if you need advice or support.
The National Domestic Violence Unit operates a 24-hour help line tel: 0808 2000 247
Who can help me if I'm worried about someones safety?
If you have a concern about the safety of a child or a vulnerable adult, do not keep it to yourself. Report your concern on the Safer Bradford website. We're available 24/7, 365 days a year.
Or call:
For children 01274 435600 (01274 431010 out of office hours)
For adults 01274 431077 (01274 431010 out of office hours)
If someone is at immediate risk of harm call 999
Don't think, "What if I'm wrong?". Think, "What if I'm right!"
I've heard something called 'Silent Soultion' what is it?
Has the Public Health published any guidance?
Yes, the Public Health is continuing the publish guidance for the nation.
Please click 'here' to be directed to the Public Health's Guidance and Support Page.
Please click 'here' to be directed to the Public Health's Early Years Guidance Page.
Can Bradford Council help support me?
If you need help or have a particular need please ring and talk to one of our friendly team who will take some details and pass them onto the relevant service. Call 01274 431000.
We can help by:
picking up shopping
delivering a food parcel to eligible people
ringing for a friendly chat
problem solving
See our website for more information about local support and volunteering to help others.
Below is a document regarding trusted relationships;Trusted Relationships
Support Services Contact Number
Are there any useful contacts which I might need?
Below is a link to a document which contains useful contacts which you might need.
Can I get Coronavirus information in different languages?
Yes, please visit 'here' to receive the information.
d