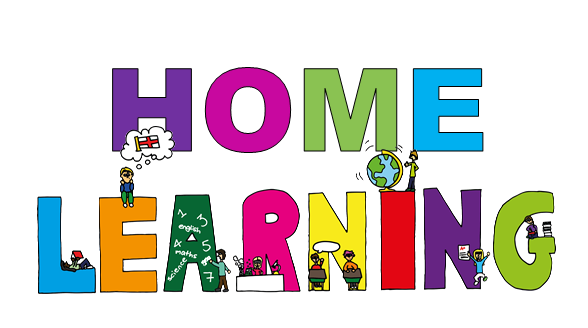 Below are some resources which the teachers have put together to support home learning. If you are able to share learning done at home please email photographs to school.
Social Media
Please regulary look at our school Facebook or Twitter page for further home learning resources or updates. We will be setting a daily challenge which will be displayed through social media and in our website galleries.
Online Links
Links below are webpages/ apps put together by our teachers to support ongoing learning at home.
Links for Everyone
Joe Wicks- https://www.youtube.com/user/thebodycoach1/videos?safe=true
Joe Wicks is running daily PE lessons, through his Youtube channel. These will be from 9am.
Oxford Owl- https://home.oxfordowl.co.uk/
Oxford Owl is fantastic for reading, phonics and Mathematics. It offers ebooks for your children to continue progressing their reading ability.
BBC Bitesize- https://www.bbc.co.uk/bitesize
BBC Bitesize offers resources in many different areas of learning. They are offering new daily learning resources and lessons each day too.
BBC on TV-
Broadcasting on BBC every day from 9am is 3 hours of home learning.
Top Marks- https://www.topmarks.co.uk/
Top Marks offers free educational learning resources, which enables learning to become fun.
Classroom Secrets KIDS-
https://kids.classroomsecrets.co.uk/wp-login.php?loggedout=true&wp_lang=en_US
Classroom Secrets not only has activity packs, which update frequently, but they also have activities for children to complete online.
Phonics Play- PhonicsPlay
Phonics Play provides online phonics resources. Our children will be familiar with these games and resources as they are used within school. Phonics Play has been made free for all whilst we have school closures.
Username: jan21
Password: home
Sing Up- https://m.youtube.com/user/SingUp
Sing Up will be running live sessions on Tuesday mornings with a #FeelgoodFifteen minutes of singing and musical fun to wake children up and get them ready for a day of learning.
Oak National Academy- All subjects by key stage - Oak National Academy (thenational.academy)
Twinkl- www.twinkl.co.uk
Twinkl provides lots of learning resources for children of all ages. Twinkl has been made free to all users during school closures.
STEM Learning- https://www.stem.org.uk/home-learning
STEM home learning resources for Primary & Secondary school children.
Scouts- https://www.scouts.org.uk/the-great-indoors/the-great-indoors-badge/
The Great Outdoors scout badge, has many outside learning activities.
JU:MP links for promoting play at home and outdoors-
https://joinusmoveplay.org/outdoors/
P.E. links (including Dance)
https://www.yorkshiresport.org/get-active/thisispe/
https://www.youthsporttrust.org/primary-pe-activities
https://www.youtube.com/user/bradfordmdcvideo/search?query=dance
Outdoor Learning and Play links
https://www.playscotland.org/resource-tag/101-ways-to-play-campaign/
https://www.outdoorted.co.uk/odt-tv
Movement and mental health- https://www.stormbreak.org.uk/
Home learning packs
Below are the home learning packs which we have given to our children. These are to be collected from your child's class door EVERY Monday at 11am. Please be on time, to collect these.
Nursery
Reception
We're Going On A Bear Hunt
Reception Pack- Week 3. Book 1
Reception Pack- Week 3. Book 2
Year 1
Part 1- Lost and Found Part 2- Lost and Found
Year 2
Year 3
Year 4
Year 5 & 6